SURE User Meeting 2020 | Meet the speakers
Adoption of 3D mesh as a product in Nordic countries
Arkadiusz Szadkowski
Production Manager for data processing, Terratec AS, Norway

Arkadiusz has 11 years' experience working with 3D data modeling, laser scanning and photogrammetry projects, operated worldwide. He currently leads data processing & engineering team for Terratec located in Oslo office, coordinates also Terratec processing subsidiaries and outsourcing partners. He has degree from Warsaw University of Technology in Geodesy and Cartography with a specialty in Photogrammetry & Remote Sensing. Graduated with MSc Diploma about: "Modelling of buildings with the use of multi-source photogrammetric data" written in cooperation with best specialist at TU Wien.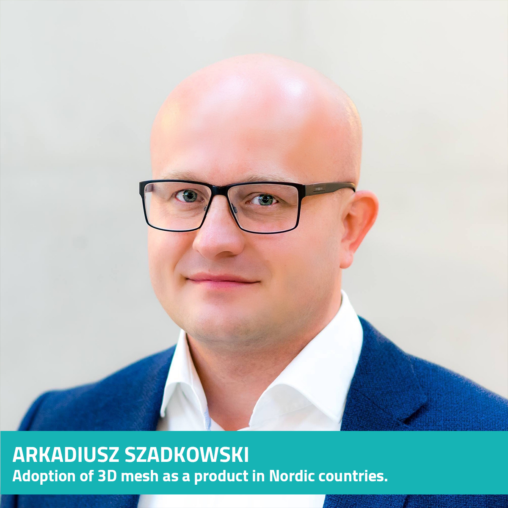 Bavarian Way - quality management of Digital Surface Model and future perspective
Florian Eiba
Bavarian Agency for Digitisation, High-Speed Internet and Surveying
2006-2010
Katastertechniker (cadastral engineers) education at Bavarian Agency for Surveying and Geoinforrmation
2010 – 2013
Cartography Department at Bavarian Agency for Surveying and Geoinformation
|| Develop leisure maps and producing Alpenverein maps ||
2013 -  today
Photogrammetrie Department at Bavarian Agency for Digitisation, High-Speed Internet and Surveying
|| first test with SURE develop workflow for countrywide DSM and quality management ||
https://www.ldbv.bayern.de/englisch.html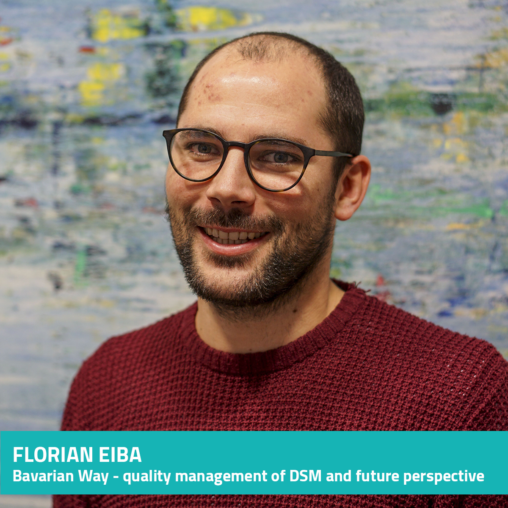 Deep learning for large-scale geodata interpretation
Jan Dirk Wegner
Senior Scientist & Lecturer at ETH Zürich
Jan Dirk Wegner is senior scientist and lecturer at ETH Zurich. He is the founder and head of the EcoVision Lab, which does research at the frontier of machine learning and computer vision to solve ecological questions. Jan joined the Photogrammetry and Remote Sensing group at ETH in 2012 after completing his PhD (with distinction) at Leibniz Universität Hannover in 2011. Jan has published more than 40 peer-​reviewed papers and his funding portfolio (ca. 3 million CHF) has allowed him to establish new lines of research in geospatial computer vision and deep machine learning. He was granted multiple awards, among others an ETH Postdoctoral fellowship and the science award of the German Geodetic Commission. Jan is founder and chair of the ISPRS II/WG 6 "Large-​scale machine learning for geospatial data analysis" and organizer and chair of the CVPR EarthVision workshops.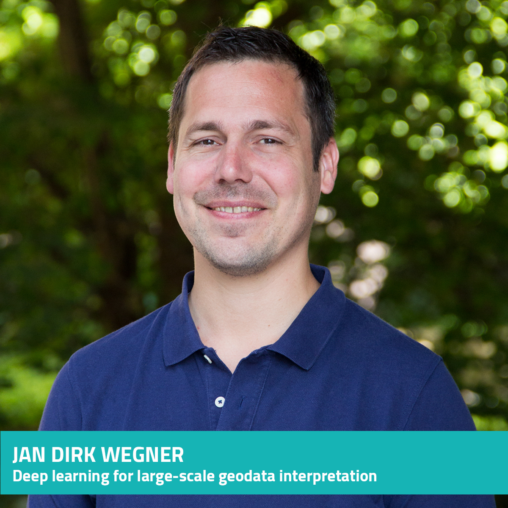 Experiences with SURE Editor
Kjersti Moe
Photogrammetry Department of AVT & AVT Airborne Sensing, Austria

Kjersti Moe has a background in physical geography. She focuses on innovations and user applications within aerial photogrammetry. Working for the Photogrammetry Department of AVT as well as its subsidiary for flight operations AVT Airborne Sensing, Kjersti pays special attention to implementing new workflows.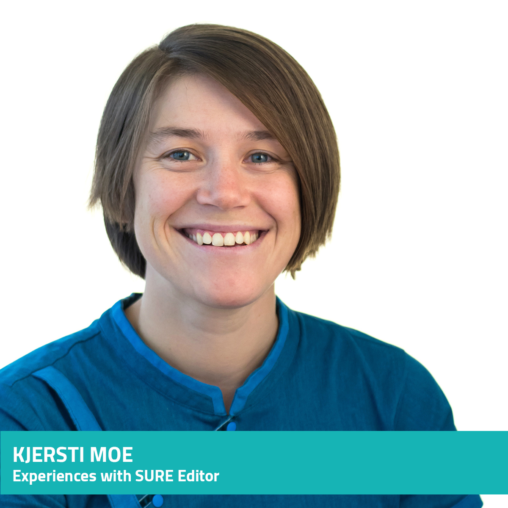 Using DIM and LiDAR to Create a Statewide, Open Data TrueOrtho
Philipp Curth
Specialist in Aerophotogrammetry and Development | Thuringian State Office for Land Management and Geoinformation
2011 - 2014
Bachelor of Engineering, Geoinformation and Surveying, Hochschule für Technik und Wirtschaft Dresden University of Applied Sciences
2014 - 2016
Traineeship for Civil Service in the Superior Surveying Administrative Service, Thuringian State Office for Surveying and Geoinformation
2016 - Present
Specialist in Aerophotogrammetry and Development; Instructor in Remote Sensing, Thuringian State Office for Soil Management and Geoinformation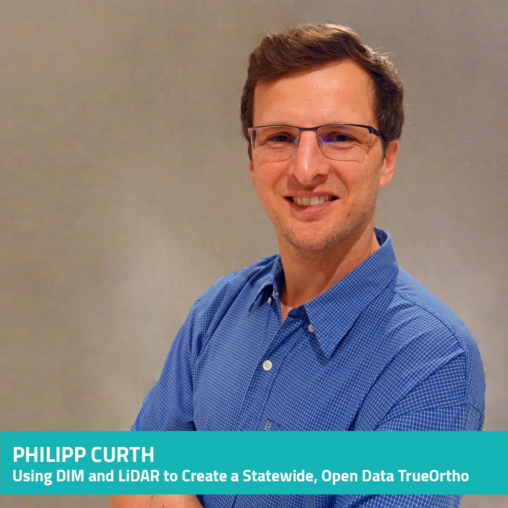 TrueDOP & 3D Mesh with the SURE Aerial Processing Service by Catalysts
Werner Mücke
Deputy Head of Catalysts Space, Team Lead Photogrammetry

 _ Studies of surveying and geoinformation at Vienna University of Technology (TU Wien); 15 years experience handling geospatial data (storing, processing, analysis, extraction of relevant information, specifically from point cloud data, but also from airborne or satellite imagery)
_ Staff scientist at Department of Photogrammetry and Remote Sensing, TU Wien, focusing on applications of terrestrial and airborne laser scanning; working in national and international Research & Development projects in interdisciplinary teams
_ Doctoral thesis on point cloud data analysis for landscape ecology and forestry in 2014 _ 2014 switch to private industry in Earth Observation (EO) business; since then focusing on project and business development, project management, as well as project acquisition with partners from private industry
_ Since 2017 with Catalysts GmbH, Team Lead Photogrammetric Applications; furthermore business development manager and senior remote sensing specialist in EO applications
_ Since 2019 Deputy Head of Catalysts Space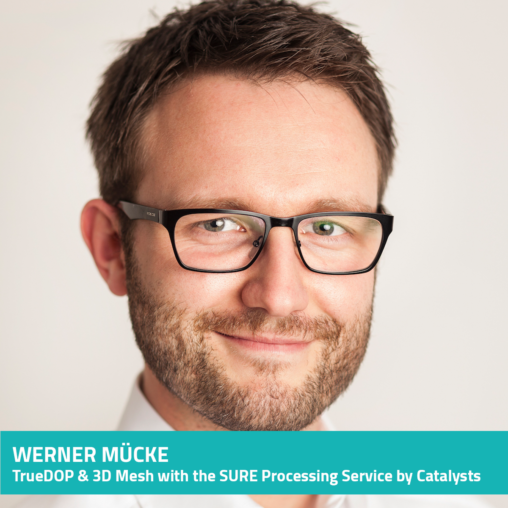 Our point of view: Lessons learned and best practices
Witold Kuźnicki
Sales & Business Development in MGGP Aero
Witold Kuznicki - graduated in Spatial Planning Studies at the Warsaw University of Life Sciences and in International Economics at the Warsaw School of Economics. He worked at the Geoinformatics Department of the Institute of Spatial Management and Housing, where he was dealing with the issues of spatial development and GIS solutions. In further years, he gained experience in the field of Satellite-based Earth Observation Market at a IT joint-stock company. He was responsible for the segment of the self-government administration and the content of map web services. For 11 years he has been working for MGGP Aero, one of the market leaders in aerial surveying solutions based on multisensor photogrammetric platforms. He is responsible for business development, self-government administration applications and marketing. Apart from his job, he is a big fan of long-distance (50-100 km) mountain orienteering races – long-hour runs with just a map and a compass.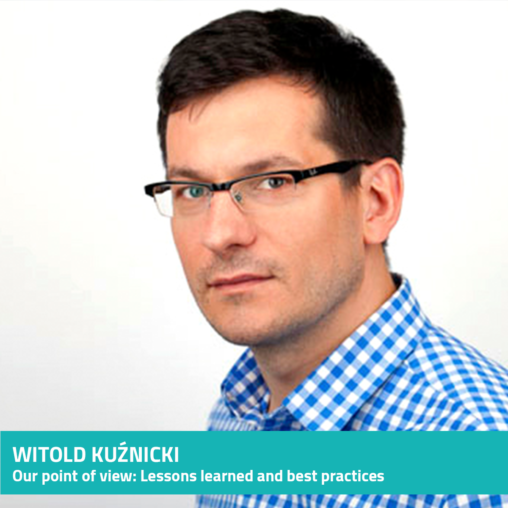 Insights. Best Practices. Workshops.
The whole nFrames Team is eagerly looking forward to presenting to you ground-breaking features and latest improvements for a holistic SURE experience. During talks, workshop and networking sessions you will get the chance for direct exchange with the specialists. Make the most out of SURE!


As every year we also are keen on hearing your feedback. Please feel free to approach us prior to or during the User Meeting.