We are hiring!
With our unique technology we began 3 years ago to do something unexpected. We conquered a real market share in the mapping industry in Europe. 
The product SURE become a quasi standard for large scale DSM and True Ortho mapping production, which lead to that meanwhile municipalities and leading companies of the mapping industry use our software. That's why we started to tackle the other Continents with the first clients as well.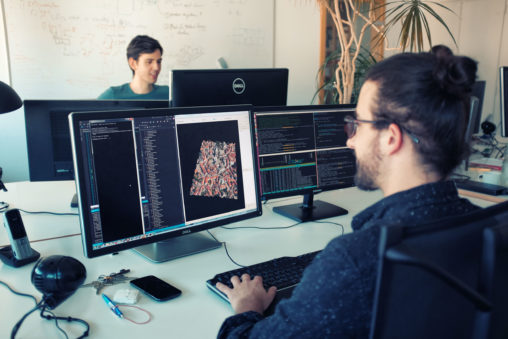 We are a team of motivated young people who are still hungry to do more of the unexpected. There are not only other Continents, there are also other markets.
We are looking for people, who really want to contribute and take responsibility for what they are doing. Mo easy life here, but an really exciting one. If that's you? - let's meet.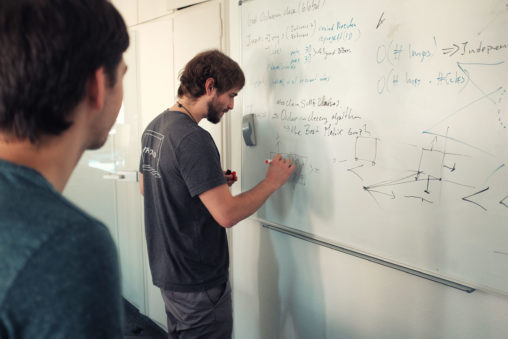 What we offer
Highly Innovative Company

International Team

Central Office

Happy Working Culture

Team Retreats

Fresh Roasted Coffee

Competetive Salary

Personal Coaching

OKR Management

Individual Learning Hours @Work

Drinks, Fresh Fruits and Beer

Professional Table Soccer
Open positions
C++ Developer
Join us developing tools for 3D Reconstruction from Images & Visualization 
Who we are
A young company, founded as a spin-off from the University of Stuttgart
Developing and distributing software for surface reconstruction from images
Excellent market position and customers worldwide in particular for applications like airborne imaging with airplanes and UAVs up to Cultural Heritage data recording
A young and innovative team with 14 members up to now
Located in the heart of Stuttgart, Germany
Who you are
You are a motivated developer with skills and experiences in C++
You graduated in Computer Science or a similar Engineering field
You have experiences in Computer Vision and Photogrammetry or eager to learn them
You speak fluent English or German
Would you like to join us?
Send your CV and a descripton of 3 software projects you find interesting to you@nframes.com
Mapping Technology Consultant
Your ambition
Being an expert for solutions using cutting edge technology. Providing value to partners by professional consulting – particularly in the domain of airborne mapping production. You want to move people, empower them and grow business on all sides.
Your skills
Experience in a mapping company developing workflows directly as well as executing projects in tight communication with customers. You love working in a team and you are constantly improving your skills in the domain of airborne sensing such as sensor concepts, Aerialtriangulation or point cloud processing. You like reaching out to people on the personal and digital content side. You want to grow business by proving value of professional workflow development using advanced software and hardware components.
Your position
Expert consulting in the mapping domain & support business development
Driving and pushing international outreach and sales
Bridging user requirements and product development
Contribution to business development from application perspective
Content creation – e.g. development and documentation of workflows
Customer advice and trainings
International exhibition visits
Constant market and technology research
Your benefits
Being part of the nFrames team, which develops innovative Software solutions in the domain of Photogrammetry and leads through value. Besides Software meeting professional requirements, we provide user-oriented consulting supporting the development of full solutions in mapping production. We stand for precision, scalability and service.
Please apply with your CV and a 3-sentence summary of your vision for the airborne mapping and photogrammetry market. you@nframes.com or nFrames GmbH, Kornbergstr. 36, 70176 Stuttgart, Germany. +49711 99788728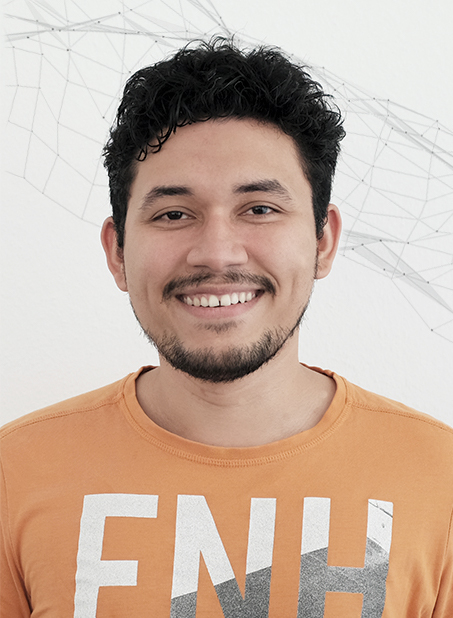 At nFrames, we work on developing the next generation of photogrammetric solutions and algorithms
Jorge Martinez, Developer